Sample Interview Questions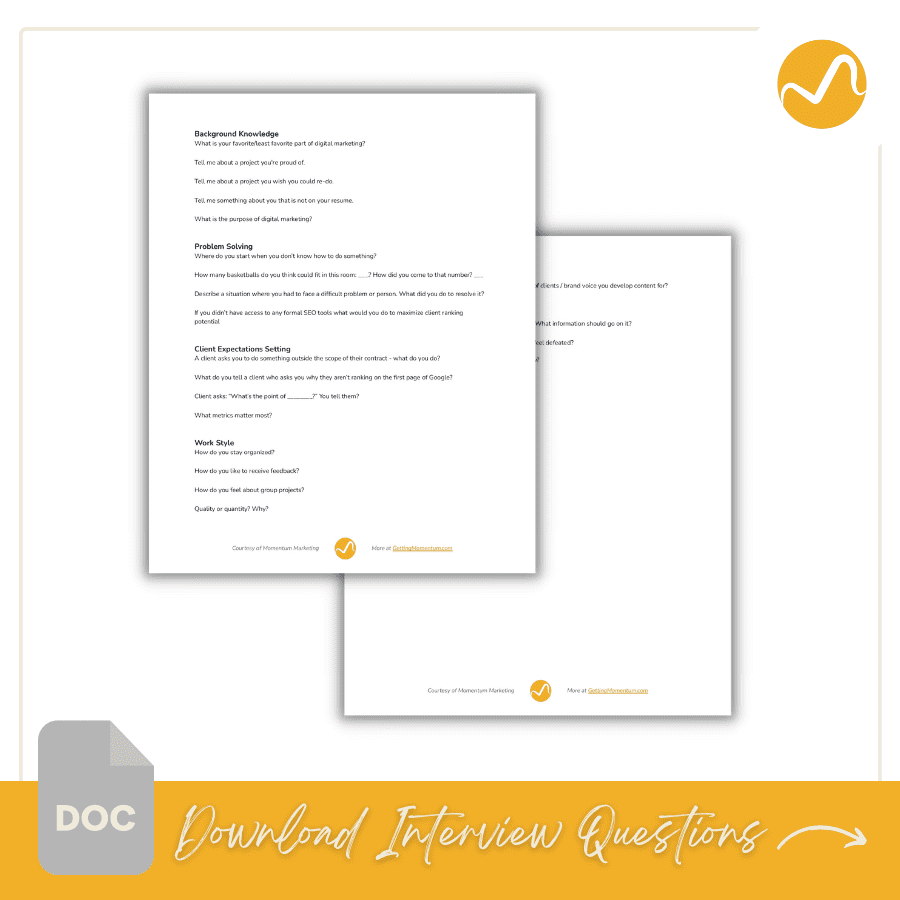 Digital Marketing Agency Interview Questions
Simply submit the form below to access a Google Doc with ideas for Interview Questions that you can use to gauge the character, qualifications, and culture fit of applicants for new roles at your digital marketing agency. Download the interview questions below.
Building a successful marketing agency takes grit, a focus on your value, and sometimes a *loving* kick in the pants.
Needing an ally as you achieve your long-term goals?
I'd be happy to help.