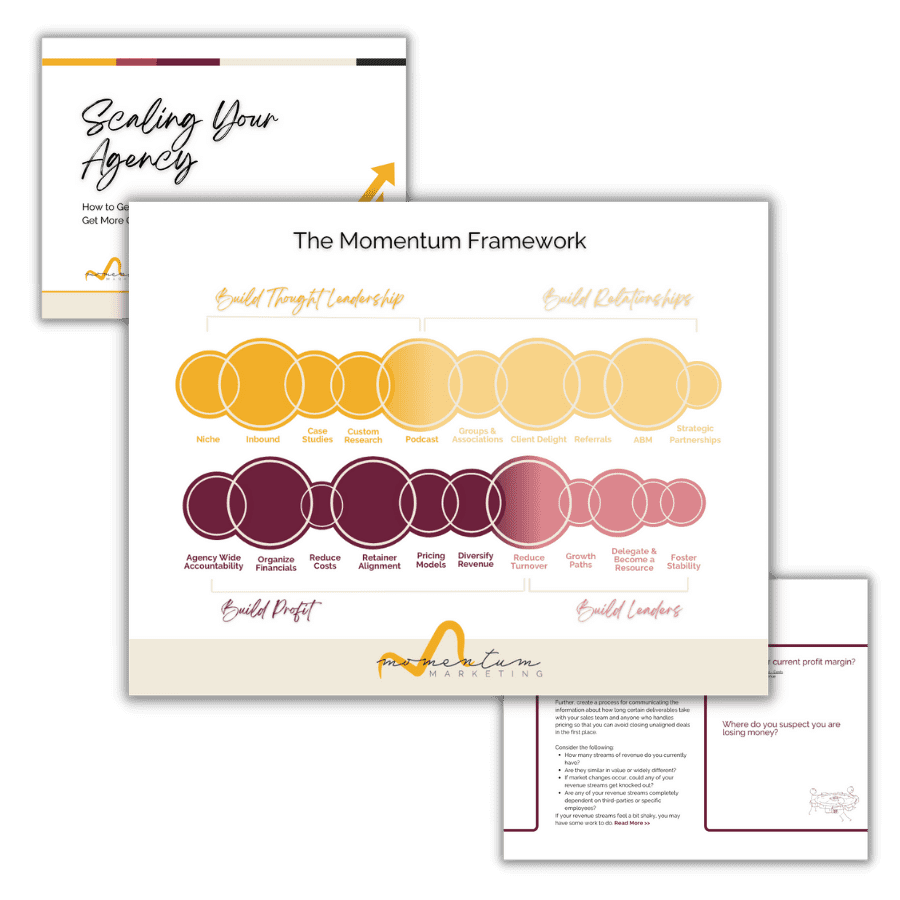 Download the prescriptive guide on how to scale your agency, get more clients, and get more cash.
Each component of the Momentum Framework compliments the needs of creative agencies to increase search engine visibility for their content and services, build relationships with the people who will matter most, keep a keen eye on profitability over uncontrolled revenue growth, and build a team of leaders to support a first-class agency, worthy of accolades.
Building a successful marketing agency takes grit, a focus on your value, and sometimes a *loving* kick in the pants.
Needing an ally as you achieve your long-term goals?
I'd be happy to help.