Niche Picking Workbook | How to Niche Down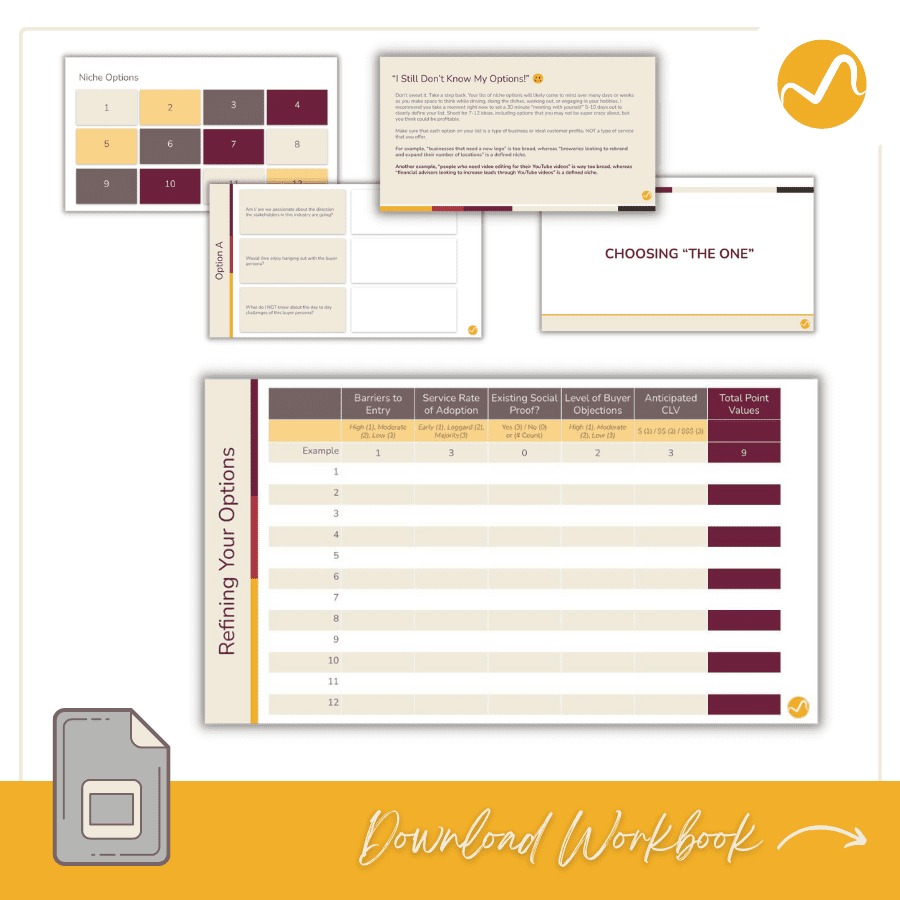 Niche Picking Workbook [How to Niche Down]
Simply submit the form below to access a Google Slides Deck that will allow you to brainstorm, refine options, and assess the viability of niche options. The riches ARE in the niches, as they say.
Building a successful marketing agency takes grit, a focus on your value, and sometimes a *loving* kick in the pants.
Needing an ally as you achieve your long-term goals?
I'd be happy to help.