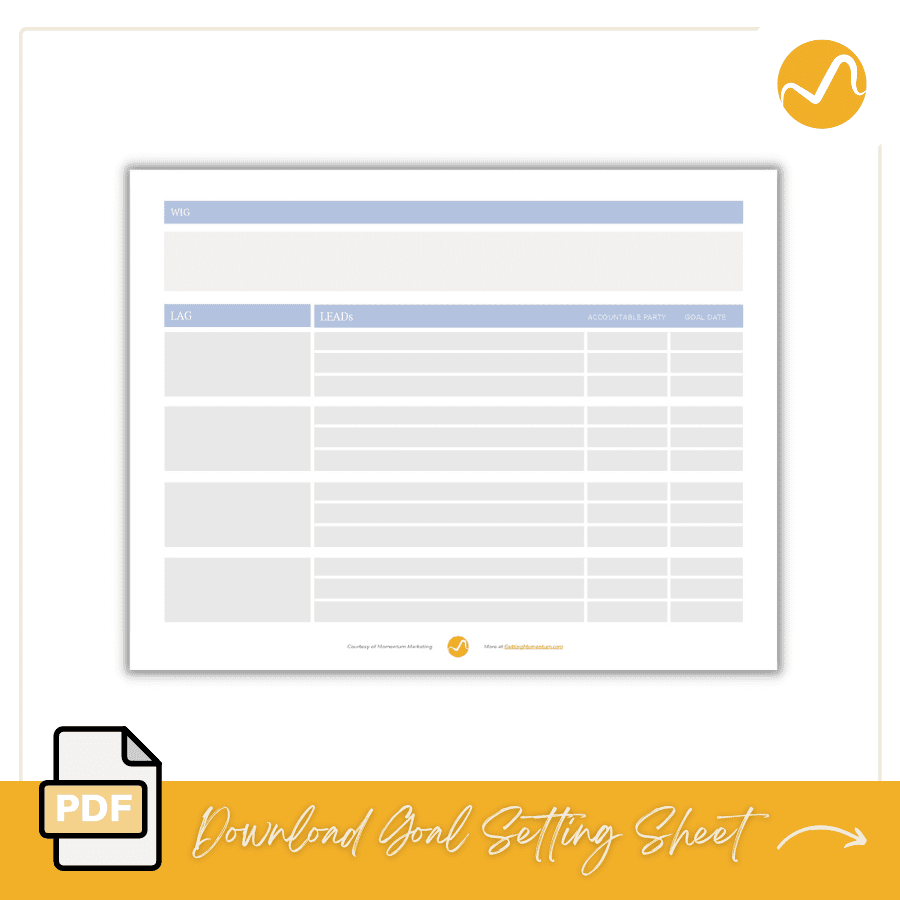 Access a 4DX Goal Setting Sheet
No more mismatched internal agency objectives.
Simply submit the form below to access a Fillable PDF that you can quickly download and use today to set more attainable goals and hold your teams accountable to one core objective.
Based on a moniker outlined in Franklin Covey's book, The 4 Disciplines of Execution, this one sheeter will keep you focused on the Leading and Lagging Measure that will drive your Wildly Important Goal. Download the template below.
Building a successful marketing agency takes grit, a focus on your value, and sometimes a *loving* kick in the pants.
Needing an ally as you achieve your long-term goals?
I'd be happy to help.