Writer Creative Brief Template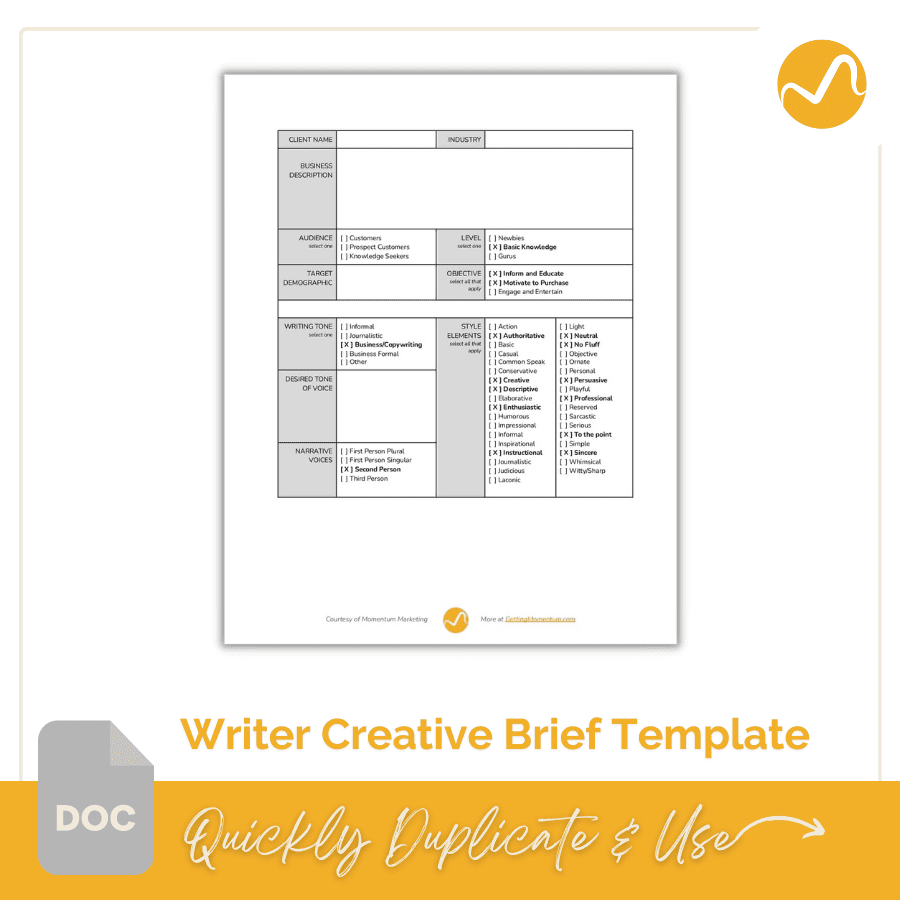 Access a Writer Creative Brief Template
Straightforward. Effective. Repeatable.
Simply submit the form below to access a Google Doc with a Creative Brief Template that you can quickly duplicate and use today to order better content more quickly from writers. Delight your clients, deliver faster, and keep your account teams aligned. Download the template below.
Building a successful marketing agency takes grit, a focus on your value, and sometimes a *loving* kick in the pants.
Needing an ally as you achieve your long-term goals?
I'd be happy to help.